Hi I'm Kelsey! I'm a part time photographer, full time dog obsessor, and lover of all types of beer. I live in Cambridge, MA working full time in tech.
Things I love: long hikes, maple syrup, bacon, The Lord of the Rings, and ultimate frisbee.
I held my first real camera 10 years ago and I have been in business for almost eigth years. I primarily shoot engagements and families at the moment, but let me know if you have a special request. I believe that it all deserves to be documented.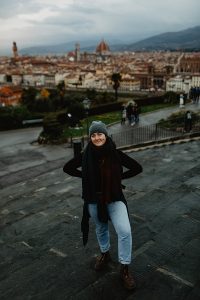 Shoot me an email to meet up for tea (or coffee if you're into that), if you want to adventure, or maybe if you want to take some pictures! I would love to meet you, talk to you about dogs, photography, or anything else! And I am a firm firm believer in helping other photographers, so if you are holding a camera and have some questions – shoot me an email I would LOVE to hear all your questions and celebrate your accomplishments!
If you want to find more of my work you can follow me on Instagram !
Features
I have awards from or have been in LooksLikeFilm, the Boston Globe, Cape Cod Art Association, and have been published in the North Park Admission Advertisements, North Park Press, Andover Townsman, Post Road Magazine and the Covenant Companion.